These Keto Peanut Butter Cheesecake Bites are a yummy, low carb, high fat, no-bake dessert that will have you running back for more!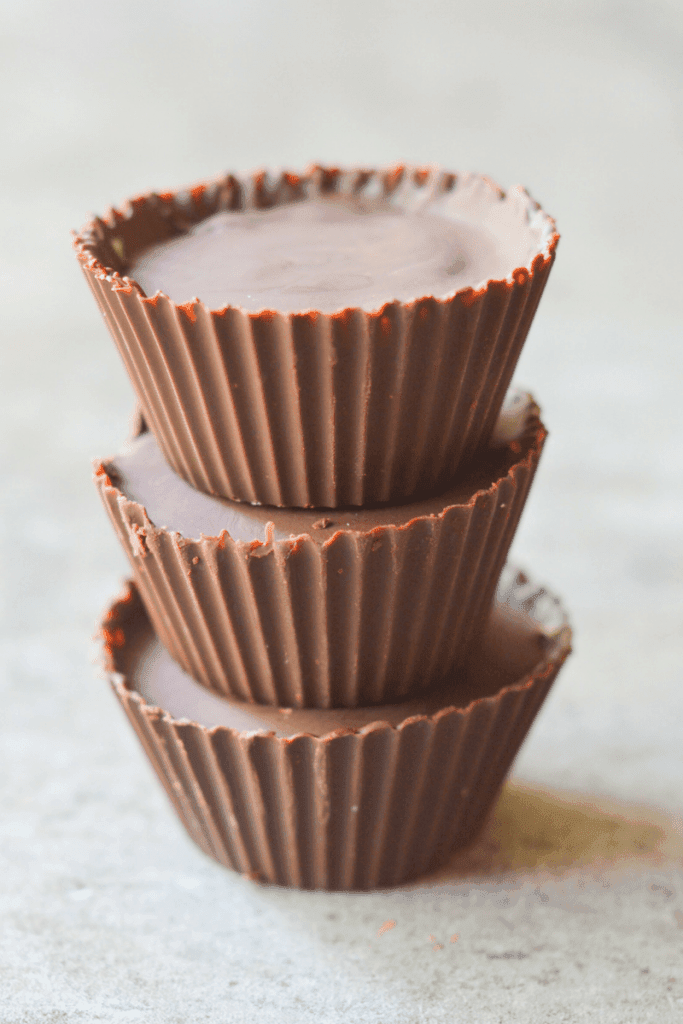 It's completely fair to say I've been on a cheesecake kick lately.
Joe ordered these amazing silicone baking cups (affilate) the other day and they've been a total game changer. Did you see those blueberry cheesecake cups I put on my Instagram?
Delicious.
Anyway, we were browsing Facebook and kind of thinking back to some Peanut Butter Cups I made last Fall, in addition to these yummy fudge bars…when inspiration struck.
What if we could make Peanut Butter Cups with Cheesecake filling?!
And the idea was born….
KETO PEANUT BUTTER CHEESECAKE BITES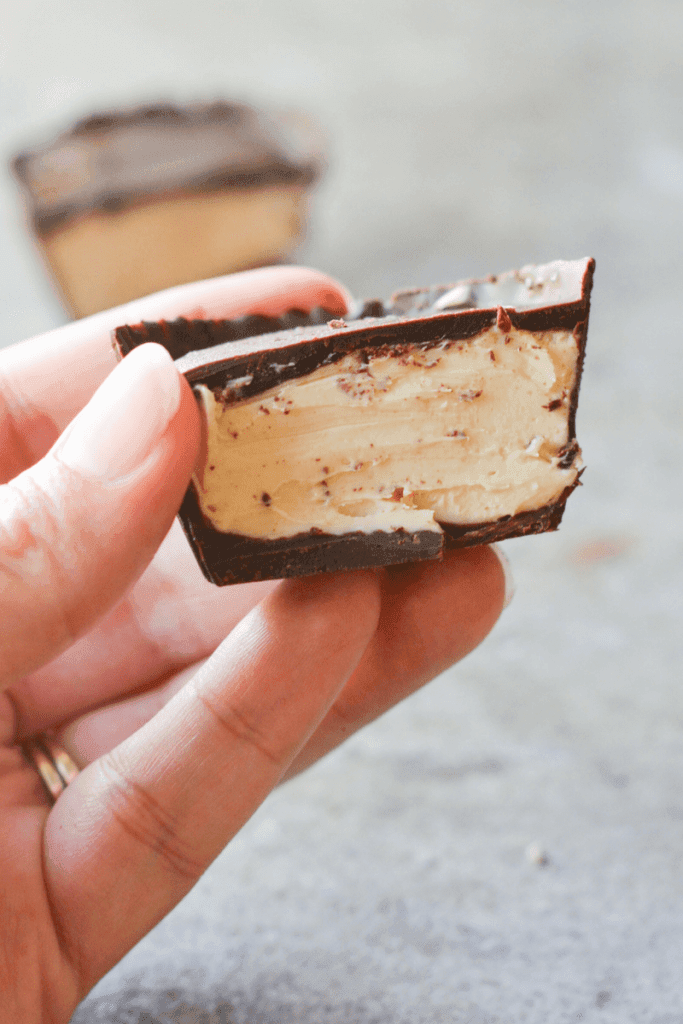 This is another easy Keto recipe that can be made in no time. I'd highly recommend those baking cups (affiliate) because they made a huge difference in structure and clean up. They're also a really good serving size for these peanut butter cheesecake bites aka more than a couple bites!
All you need is Cream Cheese, Heavy Whipping Cream, Erythritol (I use Swerve), Peanut Butter, Chocolate (Lily's is my favorite! Sweetened with erythritol) and Coconut Oil.
Here's how you make them!
ingredients
8 oz cream cheese, softened
1/4 cup powdered erythritol
1 tsp vanilla extract
1/4 cup heavy whipping cream
1/4 cup peanut butter
3/4 cup Lily's Sugar Free chocolate (I used 1.5 bars)
2 tsp coconut oil
instructions
Mix cream cheese, erythritol,and heavy whipping cream until smooth
Mix in peanut butter and vanilla extract until fully combined, set aside
Melt chocolate and mix with coconut oil
Brush silicone cups (I use these*) with chocolate mixture and place in freezer for 5 minutes
Repeat previous step and freeze for 10 minutes
Place a couple spoonfuls of cheesecake fluff into cup and freeze for 15 minutes
Top cups with chocolate to cover cheesecake fluff
Freeze for 20 minutes covered or refrigerate for 1 hour